---

---
Gale I. Dinces LLC is located in New York. We are a German Shepherd Breeder and Trainer of superior European German Shepherd Dogs. We offer German Shepherd puppies for sale.
Thank you for visiting our site. Having the companionship, friendship, and love of our German Shepherd Dogs and a German Shepherd Puppy is our greatest pleasure. Through them we fulfill our commitment to the constant improvement of the German Shepherd Breed. We are proud of our German Shepherd Dogs and invite you to COME IN AND LOOK!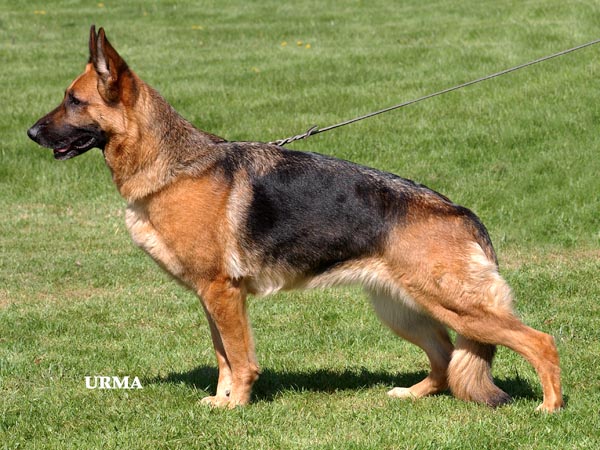 The Matriarch
of our Kennel Family
Bonnie von Wilhendorf
Bonnie was my first Champion Show and Breed female German Shepherd Dog. She is such a pleasure to live with, and has been the "Star" of every show that she and I have competed in. In fact, the owners of the top males at Show, have never hesitated when asked to Sire one of her litters.
My desire to breed, grew from my feeling that it would have been a great loss to The German Shepherd Dog, if Bonnie were not contributing to the betterment of the species through her progeny.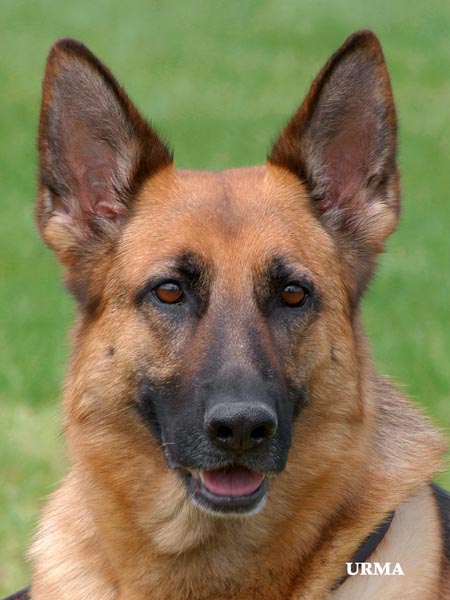 What is Bonnie like?
Bonnie takes her duty to protect the house and car from intruders very seriously. At the same time, when we are out, she is a wonderful and loyal companion who greets children and strangers with warmth and enthusiasm, at Airports, shopping malls, retail stores, or just out on the street.
Her pup's new owners often stay in contact with me and report their puppy's progress. They confirm my reason to breed, commenting on the great pleasure they receive both in perfection to the SV (German Club) standard, "everyone comments on how beautiful my dog is". Others say, "what wonderful courage, temperament, intelligence, it is amazing how well behaved, and how fast my puppy learns to do what I ask", and especially puppy's lively pleasing personality.
Just like Bonnie!
And so she is, and will always be, our kennel's Matriarch! She has set the philosophy and standard, for better and better additions to the Breed! Bonnie's legacy continues through her pups.
EUROPEAN IMPORTS AVAILABLE:
GERMAN SHEPHERD ADULTS & GERMAN SHEPHERD PUPPIES
– Call 914-649-0485 –
UPCOMING LITTERS
– Call 914-649-0485 to be Notified of a Pregnancy –
WATCH FOR NEW PUPPY DEVELOPMENTS
– Email to Be Put on List –